Article Written in the Somerville News!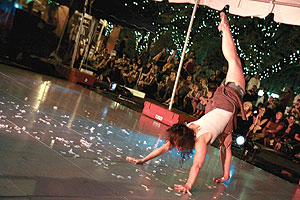 The Somerville Dance Fest dazzled audiences in Union Square last week.
– Photo by Kristophe Diaz
By Tatiana Kombo
In conjunction with the Somerville Arts Council, Zoe Dance, a local dance and performance company, presented Somerville Dance Fest, a free outdoor festival in Union Square on Friday, July 27. The event featured a dozen dance groups that ranged in style from dance theater and step to improvisation.